infectious grooves
-(n., in-fek-shus groovz) the plague that makes your booty move. a combination of metal and super-funk, played by extremely talented musicians, with lyrics that range from intelligent to hilarious.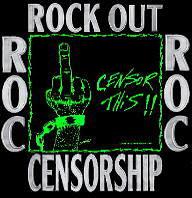 All artwork by Adam Siegel except "fancy" text. You are visitor number: [doh! broken...]. Changed Tuesday, 05-Aug-03 01:20:00 PDT .
Biographical info courtesy of Aaron Merriman. Check out Dysfunktional Family Homepage!
This site requires a broswer that supports tables. Pretty low tech, huh? A frames version is under consideration, unless people hate frames... I have no resources other than the CDs and liner notes, so if you have any info concerning the Infectious Grooves, I'd like to put it up, and I will do my best to compensate anyone who donates useful material. Send comments to sam@[this domain] and don't forget to check out my homepage, The CorteX Connection and my band Chicken Fried Funk. Bye!